The Right Way to Brag About Your Company's Volunteer Work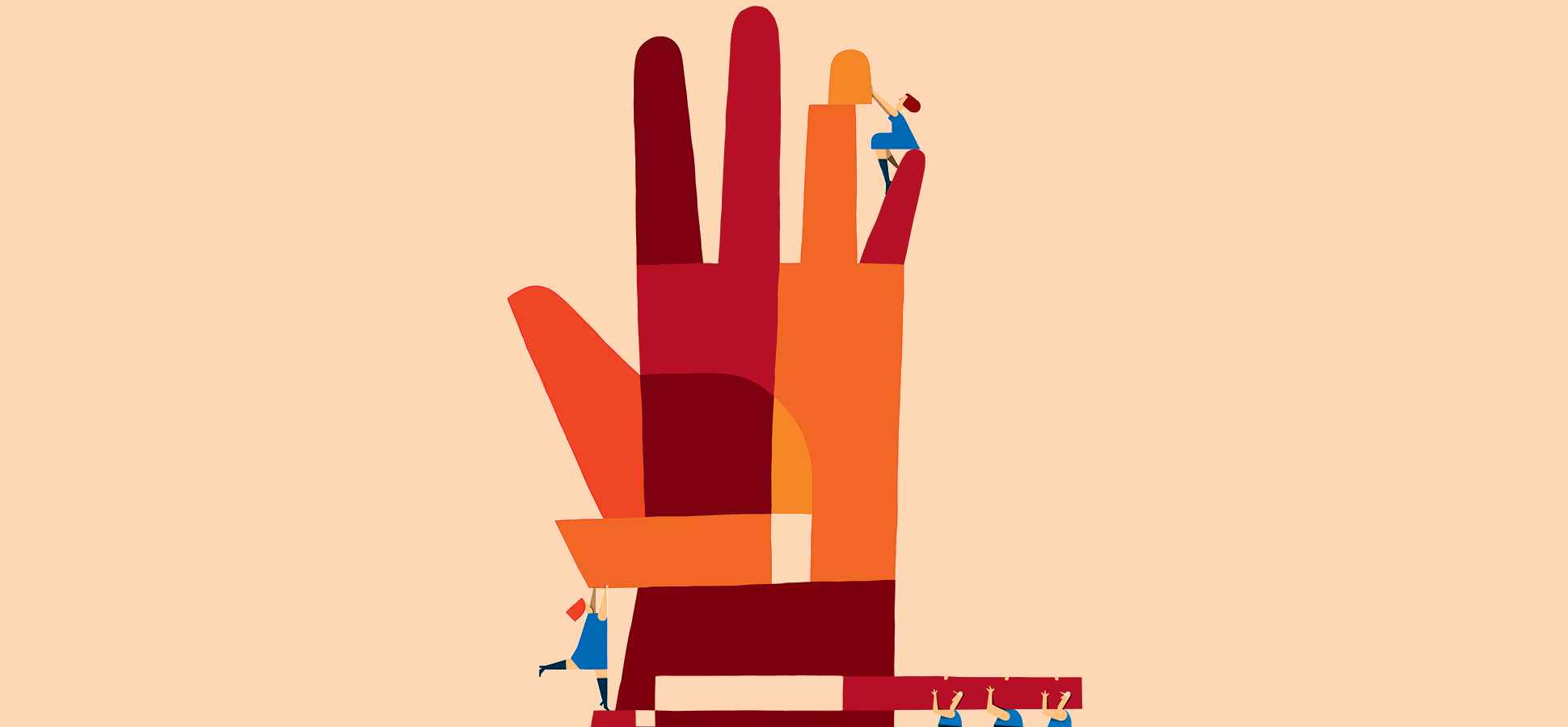 This article appeared in Inc. and was written by Journalist in New York City @coelicarr. 
Bryan Zmijewski discovered shortly after he launched Zurb, a digital design firm in Campbell, California, that his company's pro bono efforts were being stymied by red tape. His solution? A dynamic blitz of volunteerism called Zurb Wired, an annual project that has employees help a Bay Area non­profit build a marketing campaign over a dizzying 24-hour period. (Last year it was Life Services Alternatives, which buys homes for people with disabilities.) Zurb churns out websites, posters, signage, and blog and YouTube posts. "Prioritize your expertise so you can significantly increase your impact on nonprofits, as well as highlight your own brand," says Zmijewski. Like any business project, staff volunteering needs a clear strategy and action plan that also addresses legal and insurance pitfalls. It pays to be good at doing good.
Be Flexible
Make it a cinch for your employees to offer their services within a wide array of designated time frames. Emily LaRusch, founder of Scottsdale, Arizona-based Back Office Betties, a provider of virtual receptionists to small businesses, gives employees one paid day off annually to volunteer. Erin Fors, co-founder at Cutline Communications, a tech PR company in San Francisco, allots a day per quarter for individual pro bono activity and additional hours for team volunteers. Along with her employees, Jennifer Bett Meyer, founder of Jennifer Bett Communications in New York City, prepares and delivers food at God's Love We Deliver one weekday morning each month. And Jason Bland, co-founder of Custom Legal Marketing in San Francisco, offers employees between four days and two weeks a year of paid volunteer time.
Publicize
Altruism merits bragging. "Publicizing your volunteer successes on social media is a valid return on investment," says Kristy Sevy, founder of Fuze-Play, an ed-tech startup in Salt Lake City. Concerned about being perceived as self-serving? "The way to document volunteerism is through transparency and concrete information," says Lawrence Gelburd, who teaches management at the Wharton School. "Instead of simply saying 'Check out these pictures and videos,' let readers know that specific volunteers worked a certain number of hours at a defined location, which, in the end, resulted in quantifiable benefits to the community." Those metrics mark you as an organized and responsible company, one that wants to measure--and improve on--successes, he says. It's also a great way to use your good reputation to recruit new employees.
Hire Some Help
Want to initiate a volunteer program but don't know where to start? Serial entrepreneur Ryan Jeffery quickly noticed that his early-stage startups--full of Millen­nials eager to do meaningful pro bono work globally--didn't have the infrastructure for it. He addressed that need by co-founding Experience Ignite in Chicago, with a partner who had extensive NGO contacts in Nicaragua, Mexico, and Zambia. For small businesses lacking logistical know-how and inter­national relationships, Ignite brokers volunteer opportunities abroad, ranging from five to 12 days, at a cost--excluding airfare--of $2,000 to $4,000 per employee. "We make it easy for companies to give their employees a great experience while they help others," says Jeffery.
Align Volunteerism With Values
When you've built expertise, sharing what you know best both simplifies your giving model and hones your skills. To align his company's goals with employee volunteerism, Tom Paladino, founder of Paladino and Company, a green-building consulting firm in Seattle, encourages team members to focus on environmental activities, such as maintaining urban community gardens and hiking trails. Sevy's Fuze-Play designs and makes hackable toys, such as a transparent frisbee, that teach coding. By using social media to share her employees' volunteer experiences teaching STEM classes at local schools, Sevy triggered such an avid response that she created a volunteer program for parents who want
to emulate Fuze-Play's efforts. She provides them with teaching templates and supplies.
Three Keys to Good Volunteer Work
Don't get tripped up trying to help out
1. Keep it legal
"The definition of 'volunteer,' under the Fair Labor Standards Act, is highly regulated," says Jennifer B. Sandberg, partner at employment and labor law firm Fisher & Phillips in Atlanta. Employees who "volunteer" at your direction are legally working and must be paid. The same applies when you tell workers to choose their own pro bono efforts.
2. Keep it safe
Work only with reputable organizations that will provide safe surroundings. "The last thing an employer wants to hear an employee say is 'You didn't give us training or protect us,' " says Sandberg. You need to tell your team whether they'll be covered for volunteer-related mishaps. Don't expect workers' comp to cover it, she adds.
3. Keep it clear
The more elaborate your volunteer program, the clearer and more detailed your communication--both through written material in an employee handbook and in person--must be about who assumes responsibility for certain costs tied to the volunteer's well-being.