A Typhoon of Modern Wealth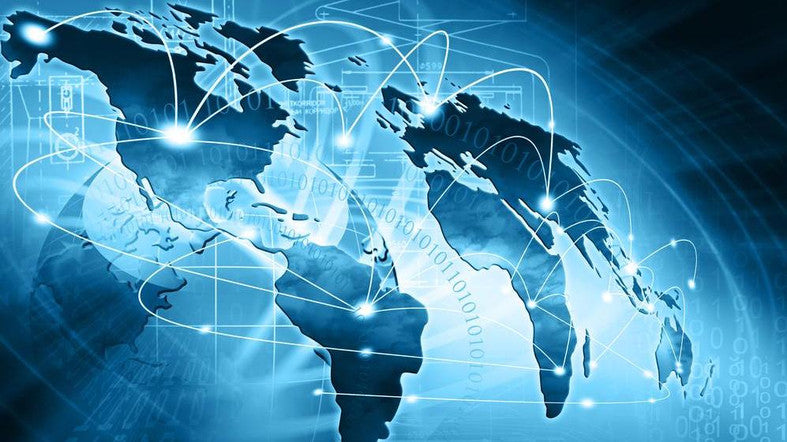 As startups we hustle, like nations pivot. The past month working with China has been fraught with a host of manufacturing delays, the latest due to a Typhoon that literally blew human beings down the streets in China's subtropics! Our team at FuzePlay has large customers on hold, and with the holidays around the corner this season's startup grind is looking to be all too real.
Right now large shifts are brewing in global trade, and top economies are converging fast and hard for the win. American nationalism is at an all-time high with the Huffington Post publishing an article earlier this month titled, Beware The Blinding Power Of Nationalism — a great read that sets a tone for nationalist versus patriotic agendas.
On the global front Russia is organizing its biggest Zapad (meaning "West" in Russian, but understood as Russian military's annual strategic exercise) in military history. Zapad exercises take place every four years and date back to Soviet times for weapon testing and tactical practice. Zapad 2017 is expected to involve at least 100,000 Russian troops, the largest yet. Surrounding areas and economic foes are vigilantly watchful for a repeat invasion akin to Georgia, Crimea and Ukraine.
Ever present China is seeing unprecedented growth in market sectors that should have America business leaders shaking at the knees. Last Wednesday, Tencent (OTCPK:TCEHY), China's biggest gaming and social media company by revenue, released its 2017 second quarter financial results, which blew past analysts' estimates by a large margin. The company has seen a nearly 59% year-over-year revenue increase to RMB 56.61 billion (USD 8.36 billion). Alibaba, poised to be the Amazon of the world, is yet another example of Chinese jaw dropping growth with revenues rising to RMB 50.1 billion (USD 7.51 billion) for the three months ended June 30, compared with analysts' average estimate of RMB 47.7 billion. I am still in shock at those numbers!
Watching the money flow, at worst, sheds a foggy light on politics; and watching politics always points to the money and resources in flux. Take, for example, Russian economic sanctions (and silent sanctions in the form of investors turning elsewhere) instituted in 2013/14 due to a credit crunch and foul play in Ukraine. The political effectiveness of sanctions aside, foreign direct investment in Russia fell a whopping USD 62.2 billion from 2013 to 2015. Anyone watching the US equity markets knows that it was in 2015 that we saw the beginning of what appears to be unstoppable all-time market highs — all while the politicians continue with presidential catcalls and hacking conspiracies.
As the attention of politicians and fake news organizations tires of Russian conspiracies (Russia's wild west economy and governance should continue to be viewed as an economic opportunity and military threat), attention is slowly but surely shifting to China's economic prowess. America's greatest economic trade war is with China, and we are losing.
Between Q3 and Q4 2017 I will have over $150,000 invested in tooling and inventory for the manufacturing of a consumer electronic toy that teaches kids (and adults!) how to code. Had I moved forward with my 'USA Made' factory connections, my tooling cost would have been triple, with fewer finishing details lesser overall quality. In addition, my per part cost would have priced me, a startup, out of a market ruled by the Hasbros, Mattels, and consumer electronic conglomerates. I don't regret my decision, I purposefully mitigated financial exposure and maximized my margins in return for communication barriers and increased trade threats — both of which have resulted in two months delay (potentially 3), along with the risk of losing retail customers.
With metal and electronics pricing on the rise and my nickel plating factory closed for government mandated inspection, I ask myself how we as entrepreneurs, teachers, parents, doctors, managers, and politicians are to respond to the political and economic woes of our day? I suggest we do so without nationalistic ideals, but rather with a patriotic embrace of global trade and policy. Increased trade is better for everyone — the startup and the large corporation — and is always a leading indicator of increased GDP.
"Patriotism is of its nature defensive, both militarily and culturally. Nationalism, on the other hand, is inseparable from the desire for power. The abiding purpose of every nationalist is to secure more power and more prestige, not for himself but for the nation or other unit in which he has chosen to sink his own individuality." — George Orwell, Notes on Nationalism.
William Astore writes, "The "love it or leave it" mentality ... is a form of false patriotism; an unthinking form, a type of blind infatuation. Nationalism, in a word." Europe, particularly Eastern Europe, is burgeoning. And, the government in China is harnessing feelings around ancient rites and customs to spread favoured values. Xi Jinping, the President of China, describes it as 'cultural confidence.'
Americans should take note. Our country is still young, and as demonstrated by our political leaders, also immature. Our education system paces way behind other countries, and there is a lot in the world for Americans to learn — both the young and the old.
Our nation suffers most from a walk-too-far-from-classical principles that stand out clearly during the precarious foundations of the United States; principles of trust, morality, diligence, and discipline. At the moment we appear lost in our expansive of freedom that splits two oceans.
All too often I hear the expressions "fake it 'til you make it," or "it's all smoke and mirrors" followed by chiding chuckles by those who have 'made it' or by those who have a desire to do so. To add insult to injury, in 2017 Dey Street Books published, Everybody Lies: Big Data, New Data, and What the Internet Can Tell Us About Who We Really Are. Now that big data is telling the truth about us I can hear the chidings getting louder!
Let us get reacquainted as a nation, but as people first. Let us look with excitement at the opportunity to collaborate and trade with new friends to the North and to the South, and across the oceans to our East and to our West. There is a fight for global dominance and our future will not be without struggle. We are lucky our American heritage comes with the vantage point it does. May we continue productively pursuing our passions and seek opportunities that bridge our good fortune with that of others. Economists have proven that more 'we' and less 'I' results in us all being more well off.